5 Days a Week : MON - FRI
Inquiry
Processing...
Inquiry has been submitted successfully.
Are you looking for an intimate and cool outdoor event space for your company?
G FOOD LOUNGE
is deal value for you!
"We held a corporate event at G Food Lounge and it was an epic success.Our party attendees loved the opportunity to try some of San Francisco's best food trucks all in one location. If you are coming from out of town This is a unique experience to try world - class food from a truck. We have already re-booked our event for next year." -- Event Planner, Chris Tilton
"Our company used G Food Lounge for our annual holiday party. Rather than trying to organize a large staff to an expensive restaurant, we decided to keep the event fun and light hearted with a food truck. The management was incredibly patient, walking us through the steps of selecting our truck, estimating what we would need to keep our employees stomachs full and satisfied throughout the event. They also made recommendations based on availability and how many staff we had. It was a huge hit, the truck pulled up early, set up their own parking, and got to work. Everyone raved about the food, and the food truck staff was so friendly and welcoming throughout the night. I would absolutely recommend using this vendor, it was a great experience and we will definitely be excited to use them again." -- Event Planner, Lauryn Varnum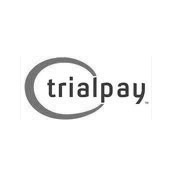 "Our partners had a great time at G Food Truck Lounge. Their team went above and beyond to ensure we had everything we needed before and during the event, including 90's rap, the Warriors game, and ice cream tacos. Thanks again for all of your help!" -- Event Planner, Holly Urban
We have converted a large empty space underneath the flyover, into an exciting, hip, urban Food Truck Lounge. There is no other place in the city or for that matter in our country, which has dared to create a comfortable food truck lounge atmosphere under the freeway. It is as San Francisco as it gets. During Lunch, we are very popular destination as a Food Truck Park, with nearly 500-600 people visiting every day. We rotate around 45 food truck vendors to satisfy different tastes and the same vendors are used for catering the events. We have deep relationships with vendors representing all parts of the world, for your next Food Truck Party. You just check the list of vendors we work with and choose your favorite food trucks and let us make your party easier!